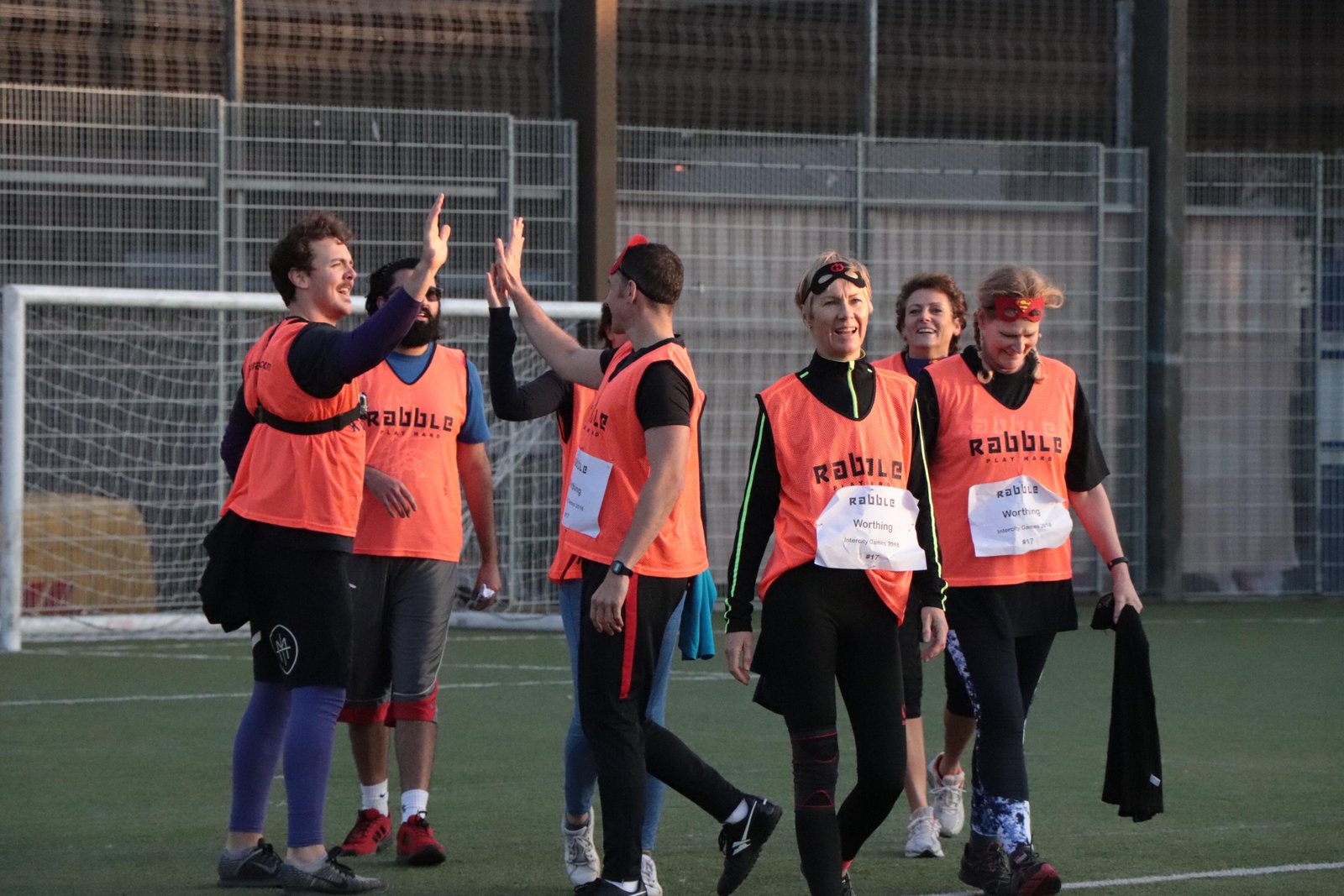 Hey everyone, Charlotte here!
2018 was an amazing year for Rabble. We rocketed from our humble 4 instructors in March to over 120 licensees across the country and played over 3000 sessions. I'm truly grateful after looking back at all the fun we've this year, especially because all of this couldn't have been done without you – our community.
As you may know, I founded Rabble because I dreaded the grind of the gym after my accident which took me away from the Olympics and without a performance goal exercise seemed aimless, repetitive and lonely.
So I quit my job to change that – I designed a gamified fitness class that was more fun, more social and fostered a wholesome exercise environment unlike any other in the marketplace. I wanted Rabble to be accessible to everyone, impossible to not be good at and emphasise that it's not about winning but about having fun.
In 2018, I'm proud to say we've achieved that.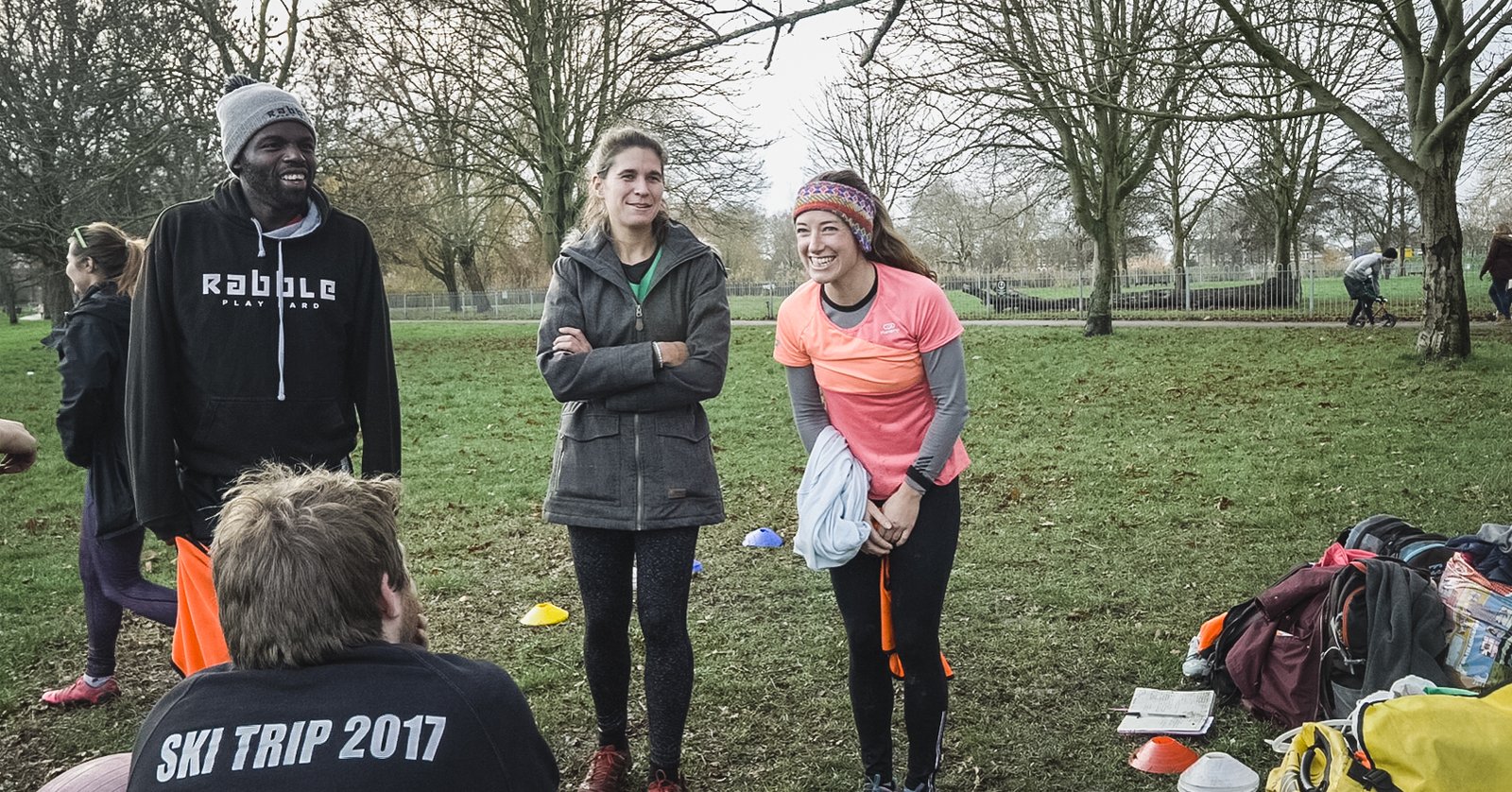 This last year at Rabble we cemented ourselves as the playful fitness movement solving a huge global problem regarding physical and mental wellbeing.
We began licensing our evolving program of enjoyable exercise which has grown rapidly from 4 to over 100 licensees across the UK in less than a year!
Rabble players formed communities that are so passionately engaged that we've doubled industry retention rates, had 6 Rabble marriages and even a Rabble baby on the way!
Rabble was proven to create real social impact: A study by Loughborough University's Department of Exercise and Health Sciences has shown that an amazing 87% of Rabble players said that it's been beneficial for their mental health, with 94% of players saying that Rabble has been beneficial for their physical health!
On top of all that, our instructor training course bookings have grown 600% in less than a year, and player numbers at licensee sites have increased by 400%.
It's also been a special year for news and press features. We had major press and publication features almost every month including our live celebrity showcase on The One Show, Channel 5 and multiple newspaper features including The Independent, The Evening Standard, The Huffington Post and The Times – among many other online publications.
Early in 2018, the Rabble community flew over to the snowy Alps of France for the annual Rabble Ski Trip! It was our biggest and most fun so far where we played Rabble in the snow and deepened the relationships between instructors, players and the Rabble HQ.
Our largest Rabble event ever took place in November – The Annual Rabble Intercity Games! We had an over 130 participants from all over the country representing their Rabble Location, with 16 teams the event was one of the highlights of the year. After the amazing event, everyone was invited to a formal dinner which had 100 Rabble players and instructors dressed up in beautiful dresses and sharp suits.
Some of our instructors who've changed their lives using Rabble have also been in the news; Tracey Jones lost 6.5 stone after she was fed up with her unhealthy lifestyle so she quit her to become a fitness professional. We've also got Cassie Keen – Police Officer turned Fun Officer after retiring with 30 years of policing our streets under her belt and Ian Northcott who made the leap of faith from the army to playground games.
With such a great year behind us, we want to make 2019 a year that we really expand and deliver the best possible service to our players, instructors and social community with bigger events, more locations and seamless user experience.
---
Interested in joining the fun?