Get Fit.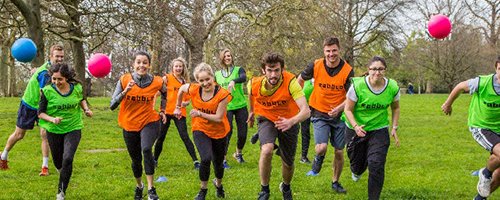 A Rabble session is an hour of immersive team games. Each game disguises high intensity intervals within the rules, giving you an effective, all-body workout.
Get Social.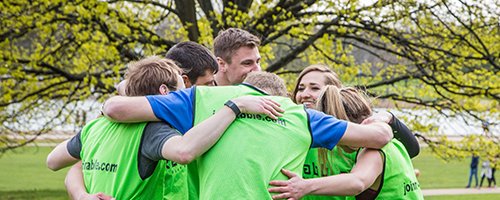 We play in teams, both on the field and after in the pub. We're inclusive, supportive and positive, and the Social Club organises regular events.
London Intercity games are back!

Saturday 16th November

Games 10.30am – 2.30pm
Black tie dinner 7pm – late

It's back. Rabble London Intercity Games 2019.  This November, teams from far and wide will descend on London for what we hope to be the biggest and best Intercity tournament yet! Expect a day of excitement, camaraderie and competition on the pitch (not to mention the fancy dress), followed in the evening by our annual black tie event of drinks, dinner and dancing the night away – with a few Rabble awards thrown in for good measure. Book your space using the link below!
BOOK NOW!