Tamara was our second rabble instructor on board. A bubbly, bouncy bright, aussie, Rabble would not be the same without her positive, carefree, hardworking happiness. Tam can often be seen running games in Hyde Park but also playing games elsewhere. She will definitely brighten your day, just make sure you don't have to line up against her at Frisbee, shes played for many national teams in addition to her own Australia. So she has plenty of skills and knowledge to share.
Name: Tamara Siobhan Schai
Where from: Sydney, Australia
Background: PDHPE High School Teacher turned Year 6 Primary Teacher.
Why did you get involved in rabble:
I loved the concept behind the idea of Rabble and I am extremely passionate about helping young people improve their fitness and well being. I believed Rabble would open up that passion to a different demographic and a more diverse group of people.
How did you hear about rabble: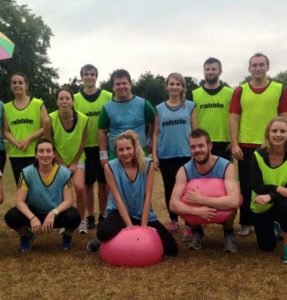 When I first moved to London I was looking up things to do and a quick google search revealed Rabble. My time in London would not have been the same without discovering Rabble.
Fave game:
It's so hard to pick a favourite game but I have narrowed it down to 3; Kickball, British Bulldogs and of course Frisbee. I love the uniqueness of each of these games.
What I love about rabble:
I love how Rabble reminds adults how to play again in such a fun and welcoming environment. I love witnessing the fitness improvements and body transformations the Rabble regulars go through by coming to the sessions.
What else you do for fun:
I'm a very sporty person and will give any sport a go. I love to go to the theatre especially interactive shows where you get to be apart of the experience. I really enjoy reading and writing – i'm currently in the process of writing a book. I LOVE eating and drinking then enjoy hitting the dance floor!
Favourite place in London: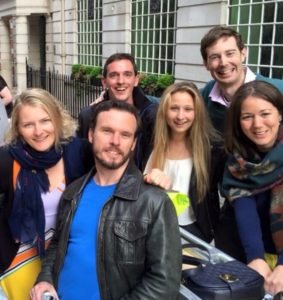 London Cocktail Club, Dalston Street Feast and Borough Market. I can fulfil my love of drinking and eating good food at these places.
Biggest personal achievement:
Representing Australia at the Ultimate World Championships and winning an Irish dancing competition.
Something not many people know about you:
Im terrified of touching bananas and a Canadian olympic swimmer has bought my artwork at a charity event