Rabble Role model – Gavin Miller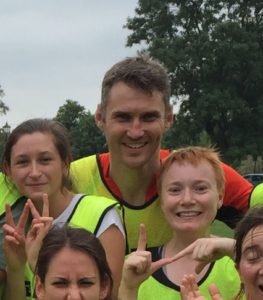 We met Gavin in way out west Fulham. It's a pleasure to have him as part of the Rabble team. He's understatedly hardworking and gives his all whilst being utterly supportive and respectful of others. He's both an absolute pleasure to have on your team and to play against. We value him highly in the Rabble community.
Rabble Rouser – Jani Andersen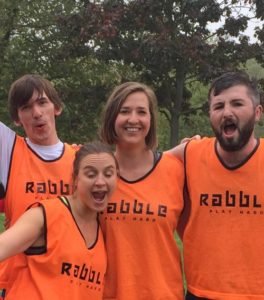 Jani is an undoubted star in our social scene. She's always up for fun and looking on the sunny side of life infects others with smiles. Generous with her time and now as Rabble bake off winner hopefully her cooking. Seen regularly at games and socials she's in all senses of the word a real rouser on and off field!
Rabble Rogue – Michael Blatherwick

Michael is a fantastic addition to our central London games. He adds huge value in creating atmosphere on the pitch with his positive play and very quick wit often leaving us in stitches. He is always on form bringing great fun to the pitch and equally in the pub. Thank you Michael!
Rabble Rookie – Jon Sidaway

Jon first came with friend and began a bit on the shy side but now comes by himself and has opened up a lot more. Since then he's shown great participation in games and social. He gets on well with everyone. He never complains. Just gets stuck in! We love this!