Rabble Role Model(s): Ciaran and Dean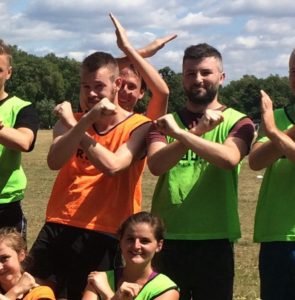 We couldn't be the ones to split them. Both wholly deserving of this title. Showing up week in, week out putting down the work and challenging other participants on the field to get round them. There dedicated attitude come rain or shine is always positive and laid back. It's a pleasure to have them in the games, they bring great vibes to Rabble. Just don't be getting them confused. They are different.
Rabble Rouser: Rob T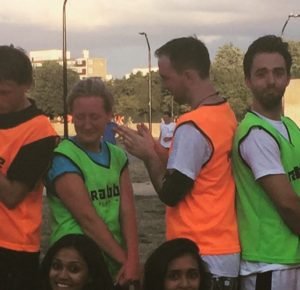 Rob brings a starred quality to Rabble. Our senior chef de partie at the Oxo tower brings 'failed remains' of his desserts to games. With the rabble bake off on the horizon, it could be a foregone conclusion if the man who can bake a cheesecake inside a brownie sets his alarm. Rob managed to rally his colleagues into a game at work. We see Rob's skills on and off field as one of our reputed kiwi contingent you can be assured of chat!
Rabble Rouge: Lauren N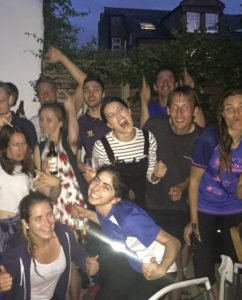 Lauren was our rogue this month. A new player she is a petite girl but with a sharp mind, chat and moves. Managing to body check a newbie into touch to the point of no return. We think she might have apologised. Underneath the cheeky side, she has a real heart of gold. Organising post Rabble BBQ's and inviting all the players including the brand new ones and offering to help at Rabble HQ. She is a real asset to our community.
Rabble Rookie: Graham T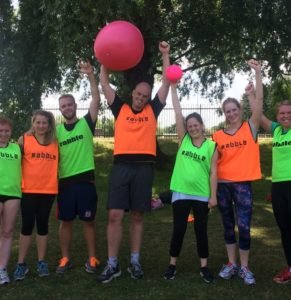 Graham has a fantastic work ethic and attitude. He showed real grit from his first session where he was pushed to the limits but has been back regularly since and always demonstrates this top level of commitment. Both tall and strong he is an extremely considerate player who is never short of a smile and a pleasure to have on the pitch. Oh and he's Irish. So yes he naturally excels in the pub!