Rabble Role Model: Oli Miller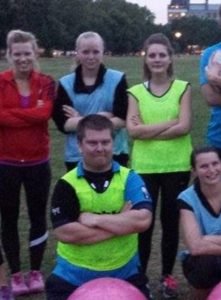 Oli turns up rain come shine and unfailingly gives it his all. Getting his head down in games, he fully commits and is always working hard for his team. Often found on his back after sessions as a demonstration of the effort he puts on the line, we love his grit and dedication, thanks Oli.
Rabble Rouser: Stacy Hackner.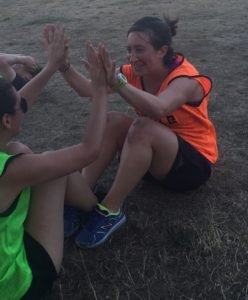 Always looking to organise new social events for the community, picnics, parties and dinners, Stacy is a real socialite. As our longest serving Rabble member she has been bringing banter from the beginning and you know each session when she cycles in with crazy sun glasses and helmet that it will be a good session.
Rabble Rogue:Jacqueline O Bannion.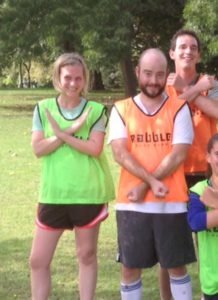 For always putting 100% effort into games, working really hard and making borderline dangerous attacking and defensive plays for the team. Positively encouraging others and making great fitness improvements. Putting up with David and giving him just as much chat back as he gives out.
Rabble Rookie: Debora Confortini.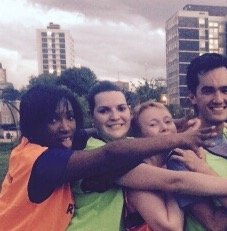 For throwing herself into all things Rabble since her arrival. Debrora has been to an impressive number of games, quickly picking up speed and strategy to cause the most experienced players trouble on the field. She is great fun.