It's time to give the Rabble Chester group some love!
We don't often hear about the Rabble in Chester, so it's high time we ought to!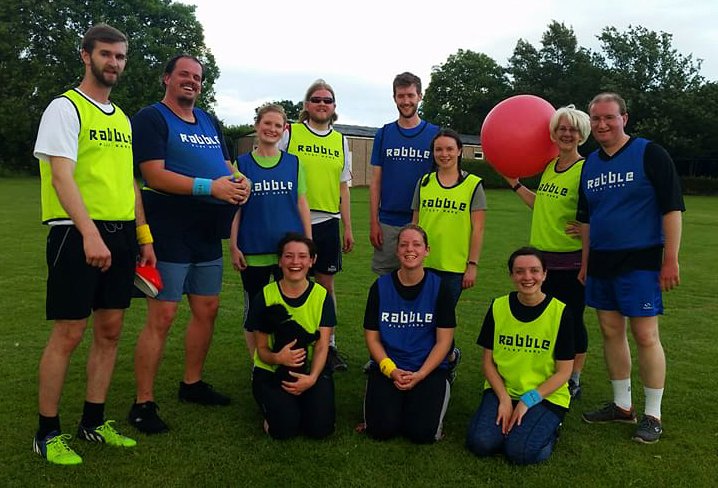 The games are run by Caroline and Chris (Charlotte's mum) and have been around since March 2016, meaning that it was their first anniversary only a few months ago! In that time, countless hours of games have been played, hundreds of players have attended, and thousands of points have been scored.  Think of how much fun has been had at the Chester games…
Did you know that Caroline & Chris ran the first Rabble session back in March 2016? Happy late birthday, Chester!
We asked some questions to Caroline, one of the instructors of the Chester group, to find out more about their sessions.
How long have you been involved with Rabble?
I got involved in Rabble with Chris in December 2015 when she took me down to London to try out a Rabble session. That was my first experience with Rabble, I later ran the first game in March of 2016.
How did you find out about Rabble?
I have been friends with Chris for about 17 years. Chris is Charlotte's mum so through her, I followed Charlotte as she was working hard to get Rabble established.
What has been your favourite thing/standout moment so far from being with Rabble?
My favourite thing about Rabble is when someone comes to a session for the first time, not knowing what they were about to do but by the end of the hour, they have a huge grin on their face, having had a great time. My stand out moment was when a group of young boys who were watching us, asked if they could play too. I felt so mean saying no because they weren't old enough!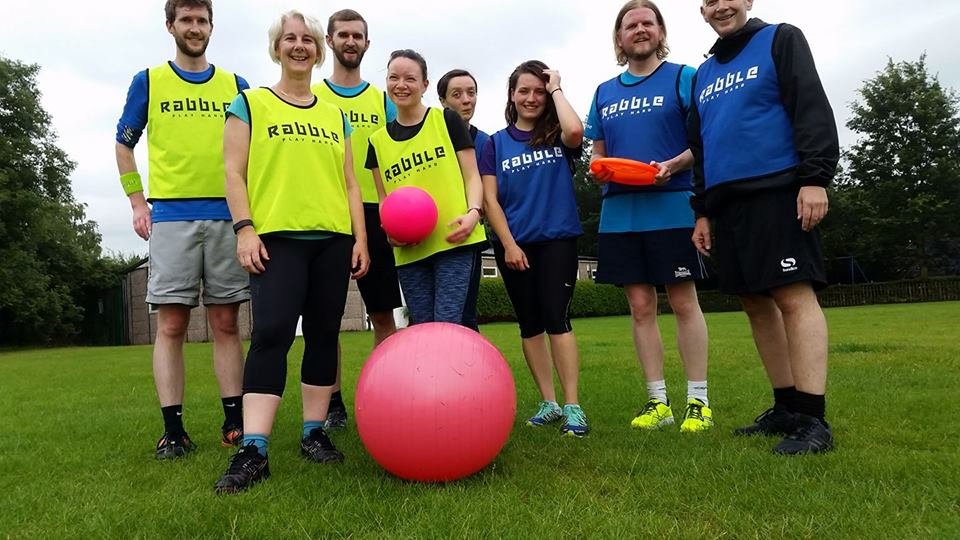 What has been your favourite instructor fail?
My favourite instructor fail? Haha – Having to ask the regulars about the rules of a game.
What would you say to someone that's thinking of coming to a session?
Come and try it! They will have a laugh and meet some really nice people.
If you could describe the Chester sessions in a sentence, what would it be?
The Chester sessions are really friendly and welcoming with perhaps a wider range of ages and fitness levels than other venues but we always have fun and there is a lot of laughter and banter with a touch of competitiveness.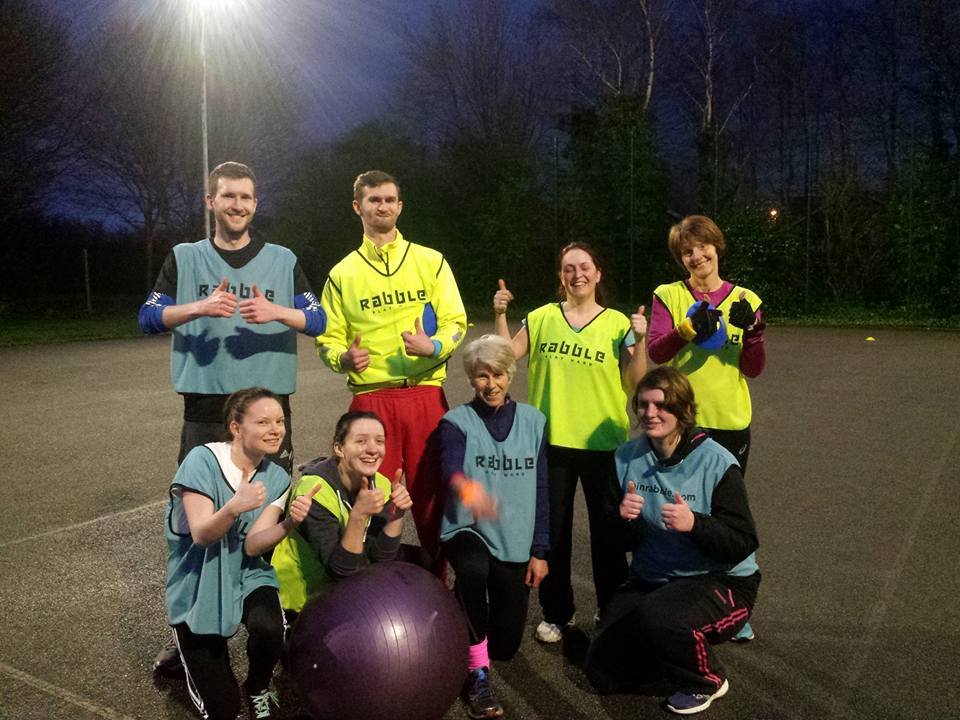 We were also able to hear from a member from Chester who said that the games were:
"very friendly and open, everyone is always smiling. The games are good fun and varied. It's nice that there is a range of ages too, I think that reduces the competitive side"
Show Chester your love and join them!