The Intercity games are 3 only weeks away…
Not only that, but we're also hosting a black tie event straight after for us to all dress up for a celebration!
Cities from all over the country join together for one joyous event on the 25th of November to meet new people and play against one another for that sweet, sweet, Rabble Champions Cup.
It's time to defend your cities honour!
Represent your local Rabble group by playing with them in the London hosted Games.
Last time, we played in Manchester, with the overall winners being Manchester 2!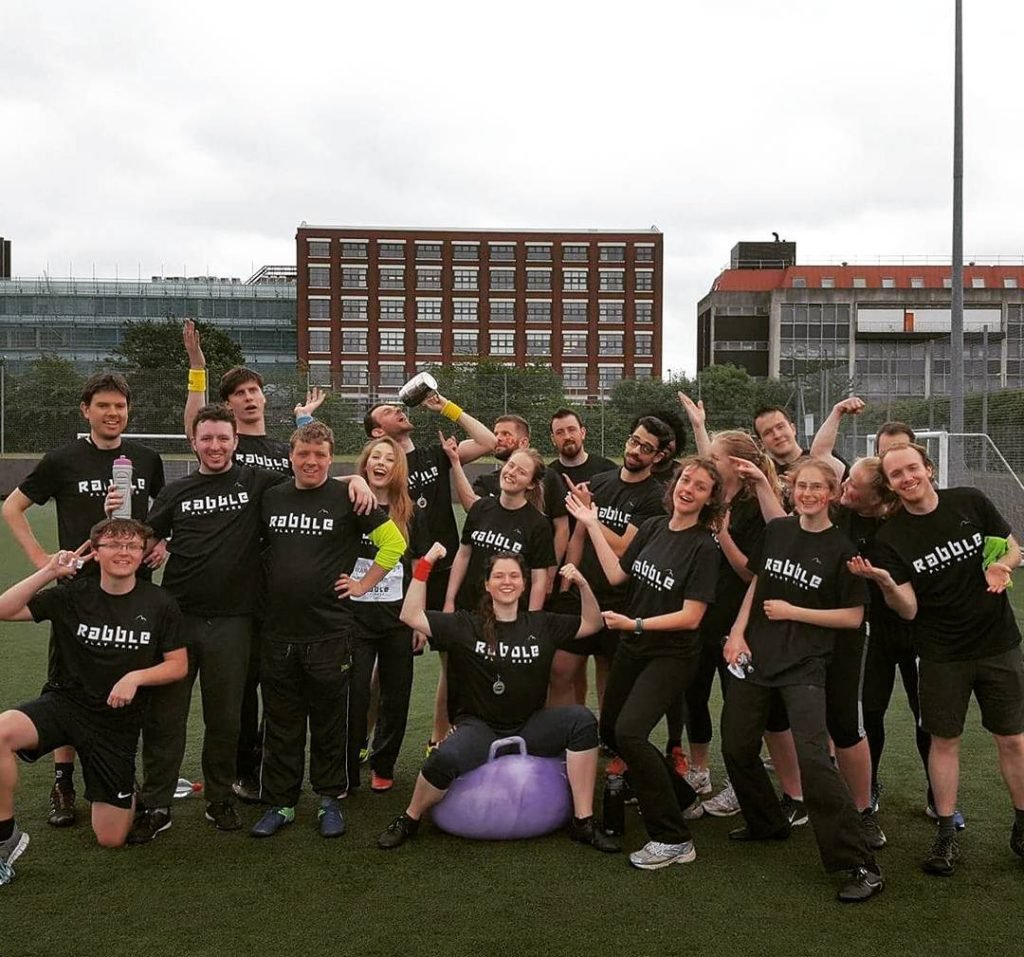 We'll be playing a whole host of games including new and classic Rabble types.
The day will be followed by the opportunity to revel in glory and defeat, swap tales of heroics and calamity and toast to points scored and tags missed at the annual awards evening!
You can look forward to…
– An action-packed day of Rabble games
– Old and new Rabble games in a tournament style
– An evening of drinks and celebrations
– An excuse to dress up and look fabulous
– A mouthwateringly-delicious dinner
– Rabble awards from across the year
– A huge THANK YOU for being part of Rabble in 2017
– A sore head the next morning 
You can expect to play your favourite Rabble games including an all in Stag Stalker game, an Egg & Spoon Dodgeball Gauntlet, and a role based Quidpitch game!
More games info will be released soon…