It's
said that Finsbury park is one of our friendliest locations in London, which is a great credit to our instructor Steve who was a former Rabble player turned instructor. Steve is meticulous in his session plans and has done a great job of building the community in Finsbury park. Finsbury park very much the underdogs recently beat Clapham at home, which was a great testament to their team spirit.
After the match Steve recognised the hard work of his players over the past few months with the below awards. Well done to everyone who received an award and thanks to everyone who makes Finsbury park a great place to play!
Rabble Role Model – Justin.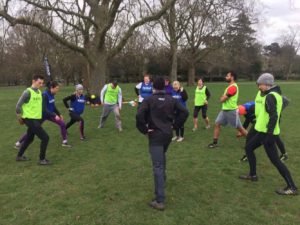 Since joining in the autumn, Justin has really taken to Rabble. He comes to Finsbury Park rain or shine, has seen his fitness improve and has taken on the mantle of social secretary for the location, for which his efforts are spoken of highly and his organisation plain to see from the Social Club's events page. Often planning strategies for Rabble games during the workweek, one wonders how Finsbury Park Rabble existed without him.
Rabble Rouser – Phoebe.
Phoebe likes to tease ambiguity about her location allegiance, noting with a wry smile that she does go to Clapham a lot; to the despair of Finsbury Park's instructor. When it matters though, she's Finsbury Park through-and-through, be it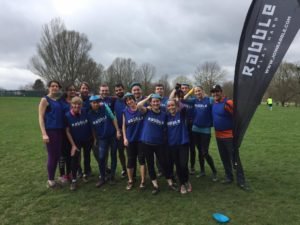 sounding a rallying call to her fellow players for League games, to promoting the location amongst the other Rabble, to simply being supportive of her team in sessions. A true Rouser.
Rabble Rogue – Danny.
A recent convert to Finsbury Park, Danny brings his charm to our games. From being the last out on the Rabble birthday night and still making it to the session the next day, to an amazing, scary face paint effort for the first Finsbury Park Night Games, plus great chat in sessions, Danny keeps things lively.
Rabble Rookie – Carmen.
Carmen arrived in January and has been an enthusiastic player from day 1. Always keen to expand the Finsbury Park team and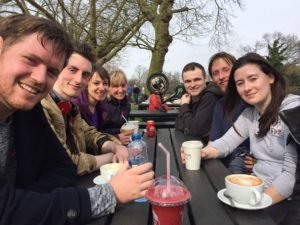 ensure its presence near the top of the League, she's a dedicated and fun person who is an asset to the Rabble.