Become an HQ Rabble Instructor!
Rabble is looking for charismatic Rabblers who are interested in running sessions!
We're looking to train up an additional instructor per location, to take over running sessions when the main instructor goes away.
Earn extra cash while having fun!
Enjoy running sessions as a part of the Rabble community, benefit from instructor perks and get paid from your first solo session!
No previous instructor experience is required
You'll need to love being a part of Rabble, have charisma and know how to have fun! We'll supply the training so you can run amazing sessions, the Rabble way!
Rabble Online & Onsite Training Course

Online training is a video & manual based course covering all the theoretical elements of Rabble. It's really flexible - do it in one go or in small bits around your schedule. There is an assessment at the end you will need to pass before progressing to the onsite training.
Onsite training (date TBC) is a hands-on, practical half day spent as a group, learning all the practical elements of delivering the rules and running actual Rabble games.
To do the training requires a £50 deposit, refunded when you've completed both the online & onsite training.
Taking it to the next level

Once you've passed the online & onsite training, you'll shadow an existing instructor for a few sessions and build up from running one game (e.g. the warm up), to running a full session!
When ready, you'll have a final assessment before you start running sessions solo.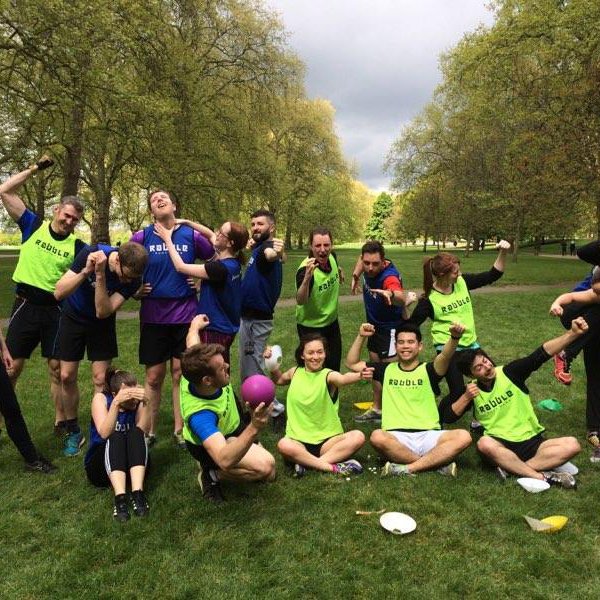 "You were made to feel part of the team right away, which has proven to be the Rabble way! As someone who isn't very confident, I found that the training really helped to build my confidence, not only in being able to instruct games, but also in socialising with the players and the other instructors."
Samantha, Instructor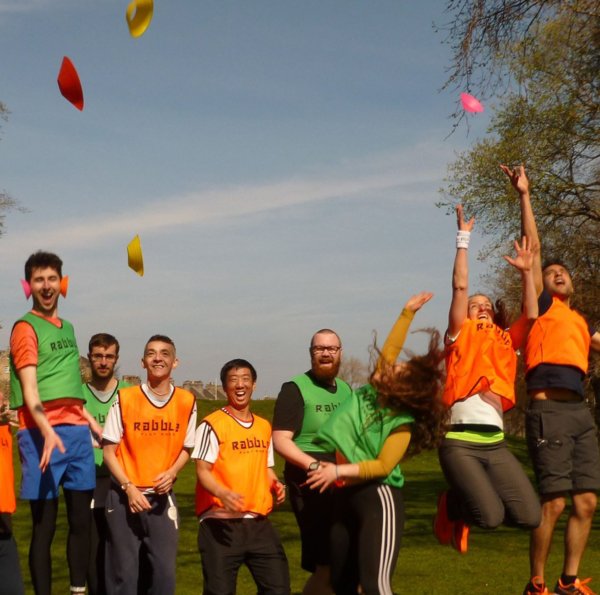 "I went to a session in Manchester and thought it was some of the most fun I had had doing exercise. As I already coached kids, trying to make sessions as fun as possible, I thought Rabble was just what I was looking for to get into training adults"
Ali, Instructor