Well there we are! Another year already under wraps and before we look ahead to the next one we wanted to remember what a fantastic year it's been! So many great memories, thanks all for being a great part of this year and we hope you have a fantastic end to 2016!
JANUARY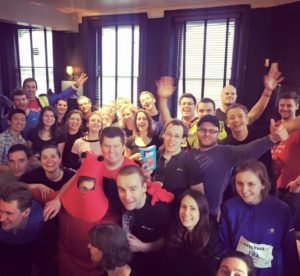 We kicked off with Rabble city dash.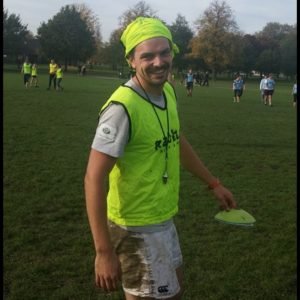 Dominating the event with a winning Rabble team and a chasing lobster!
The silent disco & the Rugby World Cup special games where we all learned how to line out!
Manchester Rabble went climbing!
FEBRUARY
Mark joined the team! We played the inaugral kiss chase on Valentines day!
We put the Sunday Times through their paces.
We had 40 days of records including smashing as many eggs as possible in 30s with forehead and most got concussion!
MARCH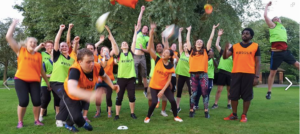 The Rabble Easter Egghunt special!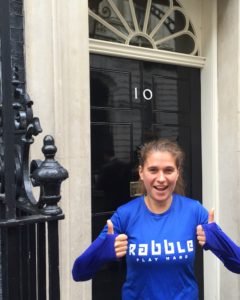 Replacing all our hard worked calories immediately with chocolate!
And there were Poker nights, Ceilidhs, & the epic Scavenger Hunt! 
Rabble went to Number 10 in trainers.
APRIL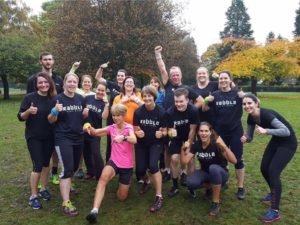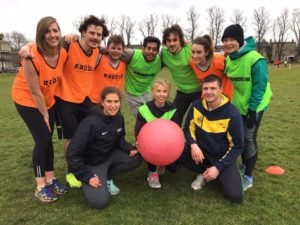 Launched Chester with Chris and Caroline & Cambridge with Dan!
We did the rounds with frisbee golf and pub golf and there was a girls night out!
MAY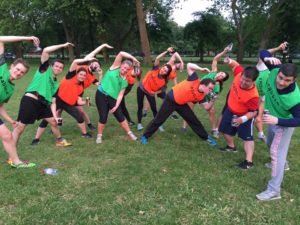 We had the epic Rabble sports day once again.
Many braved the 10km worth of obstacles of the Gauntlet Games! And there were the now legendary post game Clapham Beer stretches!
JUNE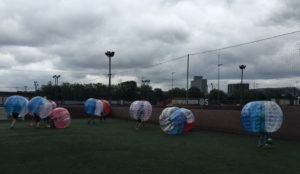 It was the Bubble football World cup tournament!
With more foul play that FIFA most spent much time flying.
We swam in the Serpentine after our playing in Hyde park!
And newbies Chester beat Manchester on their home turf in Chester!
JULY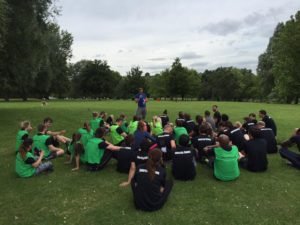 Intercity games and black tie event. 
150 Man Charity British Bulldogs game!
We played Rabble games at an Icecream festival eating our body weight in incredible icecream. Tam rocked a Rabble session in a sumo suit.
And we all took a trip to Polly's farm!
AUGUST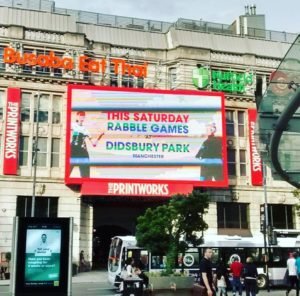 We held our Rabble Olympics bringing back the 100m short course and egg and spoon!
We took over Manchester city centre with a soviet style poster!
We released our Rabble Ranks! Hyde park beat Kings X!
We started to climb the walls in Rabble with James!
SEPTEMBER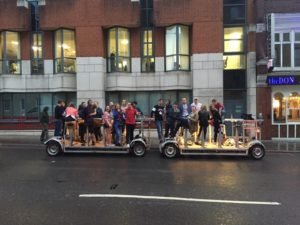 The Massive Majorca tour!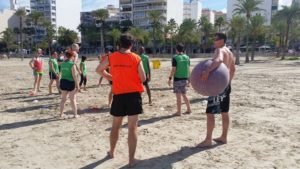 Cambridge sessions get halted by a squirrel on field. Josh Kingcott sadly (FINALLY) leaves, lazer guns in games, Pedibus 2.0.
OCTOBER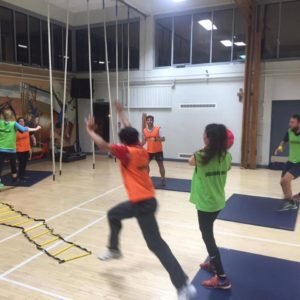 Halloween games night out!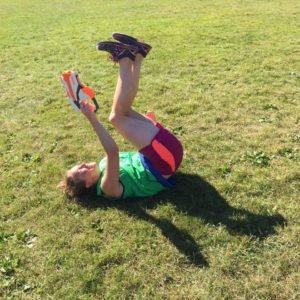 The Indoor sessions, playground sessions, Manchester beat Chester at home, Steve takes over Finsbury park! The Great Rabble Bake off! Ran a game on Hampstead heath. The Peak district trip.
NOVEMBER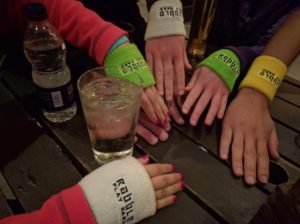 The huge Rabble Intercity games and Black tie event!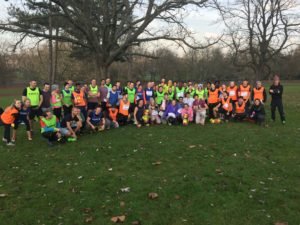 Rabble fireworks, Rabble on Ice 2.
Samantha & Tom joined the team.
Manchester win a pie maker in their pub quiz.
Cambridge Rabble weekend in Norfolk.
DECEMBER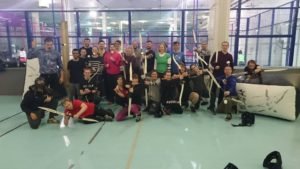 Rabble archery tag!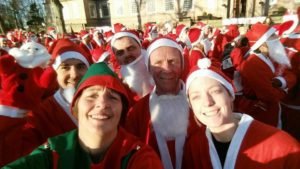 Christmas Rabble specials and the Ho Ho Ho Hench Rabble X!
Christmas city dash xmas!
The Rabble Christmas dinner & Chester Bowling!
THANK YOU TO EVERYONE WHO WAS A PART OF IT.
WE HOPE YOU HAD A GREAT CHRISTMAS AND LOOK FORWARDS TO SEEING YOU IN 2017!


RABBLE